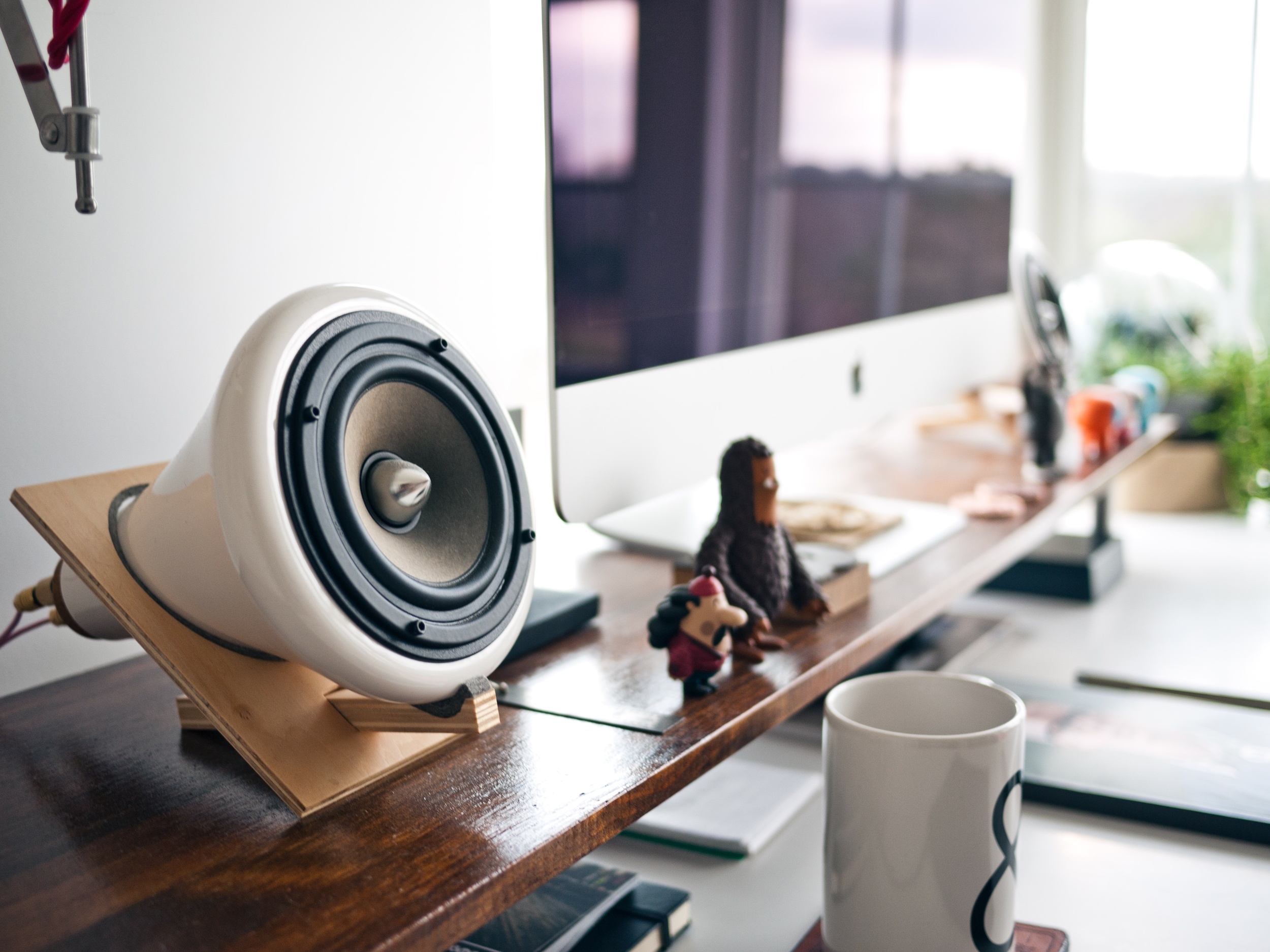 Good Point
Connect to the current musings, columns, and blogs posted by Five Point's team here. The latest on research, analysis, and commentary.
The Five Points of focus we use to help leaders make things better in their companies and communities.
A new album crossed my Spotify playlist this past week: Frank Turner's Positive Songs for Negative People. While listening, the song "Silent Key" caught me off guard. Woven into the lyrics is a haunting imagined message from fallen astronaut-teacher Christa McAuliffe to a ham radio operator.
Silent key is a term used to denote a ham radio operator who has passed, with her call sign now silent.
The song brought me back to the thrill of watching space shuttle launches in school, legs folded and little body seated on the floor along with about 20 elementary-aged peers. Having arrived that January morning in 1986 amid a buzz of excitement, we found shock at the end of our viewing as Challenger exploded. We mourned the loss that touched so close to home. McAuliffe, after all, could have been the teacher in my own Florida classroom. We grieved together, eventually finding resolve to honor McAuliffe and the Challenger crew and keep moving forward.
The shuttles were an inspirational lifeline for kids to the promise of exploration, guided by the frameworks of science, and spurred on by the human spirit. We were exposed to what people can do through collaboration and given role models such as McAuliffe.
In 2013, I was honored to tour the Vehicle Assembly Building at NASA's Kennedy Space Center as a NASA Social participant for the launch of the Mars Atmosphere Volatile Evolution Probe (MAVEN). In the middle of that massive building where space shuttles were "born" through the collaborative efforts of STEM (science, technology, engineering and mathematics) workers, I wondered: "Where is our next 'shuttle': How do we captivate children so that their mouths gape in awe at what people can build, accomplish, and set out to explore?"
The American culture of innovation that once enveloped us in our shared awe of shuttle launches has recently found new ignition in realizing that our current and future workforce is woefully lacking in STEM proficiency.
We need a STEM proficient workforce in our communities to fill openings as aerospace engineers, nurses, chemical engineering technicians, and computer programmers across myriad industries. This is our challenge, should we wish to promote economic well-being and our ability to create as well as consume.
While we find excellent programs scattered throughout our schools and communities, the broad inspirational reach the space shuttle program brought us is absent. As McAuliffe is imagined to think in Turner's "Silent Key," many students grasp a glimpse of interest in a STEM career, but find the world around them not offering the welcome of support and tactical guidance.
For kids without access to STEM via family ties or unable afford the expenses associated with robotics activities or coding camps, perhaps we should collectively hope enough will happen to stumble upon and persevere along paths to STEM careers. Maybe enough will find their way by Googling the right terms.
The latter hope demands a number of blind assumptions.
Instead, I suggest that we, as leaders and career professionals, consider our unique ability to connect with students.
Mentoring offers tremendous impact, and is particularly needed for those underrepresented in STEM careers.
A March 2014 white paper from STEMConnector, Women in STEM: Realizing the Potential notes that although women fill nearly half of U.S. jobs, we comprise only 26 percent of STEM workers. For every 100 female bachelors students, 12 will graduate with a STEM major, and only three will work in a STEM field a decade after graduation.
Today's STEM workforce is 74 percent white. Exposure and support matters: Girls with a STEM professional in their family are two-thirds more likely to express interest in pursuing a STEM career, and about 75 percent of female students interested in STEM careers who also have mentors report that they feel they will be successful pursuing their career in STEM.
Mentoring can serve as a lifeline to STEM careers: Nearly 60 percent of educators report that their students struggle with motivation, support, or confidence in planning for college.
I'm joiningthe Florida steering committee for Million Women Mentors in Tampa this week as we launch an effort to increase STEM mentoring in our state for girls.
We must connect kids to STEM careers, and we know mentoring works.
I challenge the leaders of Florida's businesses, chambers of commerce, civic groups, and economic and workforce development teams interested in promoting a prosperous future for your communities: Encourage mentoring in your community. Your leadership is needed. Don't be a silent key. Connect students to the role models they need.
If they can't see it, how do they know that they can be it?
Teresa Barber is Principal & Founder of Five Point, consultant with Tallahassee-based Thinkspot Inc., and senior strategic advisor for STEMflorida Inc. She specializes in strategic planning, structural economic development, and STEM systems. Column courtesy of Context Florida.
At 9:30 a.m. June 4, special guests rang the New York Stock Exchange opening bell signaling the market's daily opening.
In 1956, a 10-year old launched the tradition as the first guest to ring the bell. Leonard Ross won a television quiz show answering questions about the stock market. On this more recent June morning, a team of NASA agency staff and commercial partners relayed the opening bell tradition forward.
NASA rang the opening bell, signaling a moment when space exploration and launches hold potential for tremendous economic growth accessible at an unprecedented level to U.S. industry, researchers, makers, and wide-eyed kids of all ages. Parallel opportunities are unfolding across industries with advances in tech, manufacturing, and robotics along with new discoveries and scientific progress.
We are crafting a common modern language to articulate those advances. It speaks to our booming demand for a pipeline of talent, explorers, and makers proficient in STEM (science, technology, engineering, and math) skills and critical thinking competencies.
American families, employers, media, and leaders have grown increasingly attuned to demands for STEM talent and skills. Innovative stewards in economic development are keying in on the reality that STEM-enabled industry can welcome systemic leaps toward prosperity. STEM makers and industries pump new ideas, patents, technology, and perspectives into economies and supply chains. They change the economic fabric of communities.
When I heard that NASA would ring the NYSE opening bell June 4, I felt a sort of validation. During the past decade, I've been an advocate and consultant for smart economic development and STEM in regions and civic systems. In 2013, I was selected for the NASA Social of the Mars Atmospheric Volatile EvolutioN (MAVEN) probe. I experienced MAVEN's bone-shaking, heart-thumping launch on an Atlas V rocket from Kennedy Space Center.
I wanted to understand the underpinnings of the space launch industry, its role promoting research and innovation, and effects on surrounding economies and workforces. I was most curious about one question: How did the humans behind this massive effort to launch MAVEN to Mars get where they are?
During my visit to KSC, top engineers, experts, and scientists answered my questions:
"How did you know you wanted to do this?"
"How did you navigate into this career, and know what steps to take to get here?"
Each pointed to a parent or family friend working in the industry, able to provide information, mentorship, and help navigate the steps. The women I spoke with often acknowledged that they created their own image in their fields during times when scientists were only cartoonishly displayed as irrelevantly goofy middle-aged white men in starched lab coats.
Certainly today access to STEM careers is open for young students without parents or family friends in STEM industries, right?
We have STEM camps, robotics competitions, the Hour of Code, and celebrities reminding us that "science is rock 'n' roll." We have movements to increase engagement in STEM by young women and minorities. Those individual investments and programs are switches for "the lightbulb" of wonder to go off – for kids to explore careers, find mentors, and adopt and achieve real goals.
Rather than championing STEM, many of our leaders and officials still snicker nervously when speaking about community college. They default to stale terms such vocational tech or trade school. Such terms carry tremendous baggage. They communicate the false dichotomy of a bifurcated system of opportunity: either your child will earn a living using specialized skills, or your child will go to college. This has to stop.
Imagine that we are standing next to a young Leonard Ross. It's our turn to ring that opening bell, and send him out into the world on a journey toward learning, earning, and growth.
But all we can muster are stale terms borrowed from the economic jargon of Leonard's day: trade school, vocational tech.
Yes, industry needs certain skills. It makes logical sense to master market-demanded competencies. Leonard hears us, but he isn't inspired.
It's June 2015. Our leaders need to stop snickering and get serious. STEM must be championed beyond the single corporate investment and philanthropic program, and into systemic reforms across our districts and systems.
Context Florida article here.
Teresa Barber is Five Point's Principal & Founder, senior strategic for STEMflorida, Inc., and consultant with Thinkspot, Inc. She specializes in strategic planning, and economic and workforce development. Column courtesy of Context Florida, originally published June 15, 2015.